Hello Guys! Now Read The Rules! For The Forums of Battle Your Own Gladiator!!!
Don't say you just post topic automatically NO! read the rules!
Our Rules :
1. Post a Reply in this Topic and reply a permission!
2. Now You post your permission! under your permission post a picture of your gladiator. And The Name. The Age. Its Power and others
Example! Mine! :
[YOUR PERMISSION HERE]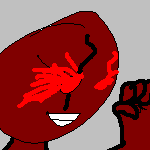 Name : DeadFist
Age : 19
Type : Fire And Wind
Power :
Telekenesis
Fire Ball
Thats My Example!
3. If I accepted it now. I will put it on this Topic! You can battle other gladiators in Tournament!
If you want to join the Tournament just see if there are some Tournaments in the Topics!
List Of Gladiators :
Owner : ZombieTerminator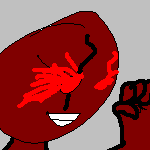 Name : DeadFist
Age : 19
Type : Fire And Wind
Power :
Telekenesis
Fire Ball
Level - 1
XP - 1/50